Specialties
These specialties are provided by WYE Testing & Engineering.
Protective Relays
Substation Commissioning (Green & Brown Field)
Switch Gear (Medium & Low Voltage)
Apparatus & Equipment Testing
SCADA & Communications
Training
Owner's Engineer
Transmission and Substation Design (Multi-discipline: Electrical, Civil, Structural)
Protection & Control Systems Design
SCADA, Metering & RTU Design
Feasibility & Constructability Reviews
Equipment Upgrade Design & Specifications
System Evaluations
---
Our Team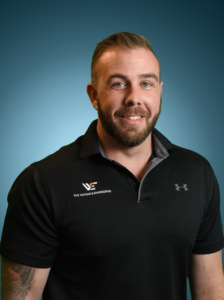 Eric Dexter, Division Manager
Since partnering with Delta in 2020, Eric has developed WYE Testing & Engineering from the ground up. As the founder of this division, he has enjoyed the opportunity to integrate testing, commissioning, and engineering services into a larger utility construction company like ours. Eric has the technical skills, the business acumen, and the relational connections that make him a successful leader in this industry. His background includes being an industrial electrician, working as a relay control technician at a local electric utility company, and then serving at various contracting companies in the private sector. As he manages WYE Testing & Engineering, Eric strives to create a culture in which employees feel appreciated, are passionate about their jobs, and work together to impress the customer.

---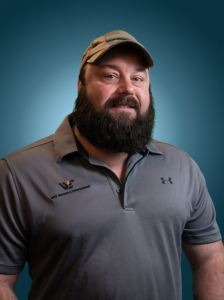 Daniel Akers, Field Operations Manager
We rely on Daniel to help us coordinate our different jobs and crews on the field. He manages the schedules and logistics to ensure that projects are completed on time and with excellent quality. Before joining our team in 2020, Daniel already had the experience of 15 years of substation work and 6 years of electric power systems work. So, he has a comprehensive understanding of how substations operate, including everything from under the dirt to up in the air. When he's not at work, he enjoys spending time with his family at the beach.

---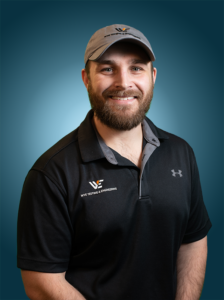 Stephen Souther, Estimator and Lead Commissioning Engineer
Stephen leads our testing and commissioning crews in the field and oversees our projects, starting from the bidding process to the very end. Thanks to his previous experience contracting with various utilities, Stephen has a deep understanding of the electrical philosophies in the field, bringing onsite expertise in relay and RTU work. Since joining WYE in 2021, this outdoorsman from Maine has enjoyed being part of a growing team in which he takes pride and feels valued. His knack for organization helps us work even more efficiently, and his passion as a leader provides a great example for our younger team members.