Delta Utility Services, Inc., is proud to announce that we are officially certified with the Maryland Department of Transportation (MDOT) as a Minority Business Enterprise (MBE) / Disadvantaged Business Enterprise (DBE) / Small Business Enterprise (SBE) firm.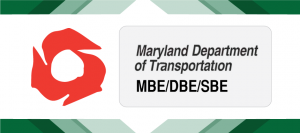 MDOT Certification
We are eligible to meet minority business participation goals on state-funded contracts issued by the State of Maryland, contracts funded by counties and cities within Maryland that accept MDOT's certification for their minority participation programs, and federally-funded contracts issued by the U. S. Department of Transportation.
You can find us in the MDOT Directory of Certified MBE, DBE, SBE, and ACDBE Firms.